Getting Started
So, you like our kitchens. What is the next step?
As our kitchens are quite different, we suggest that you visit our showroom to really see what you are getting.
If you do not have drawings for your new kitchen, or if you are renovating, we can design a kitchen for you. You will receive a full set of drawings. This is our preferred option because we can incorporate all our knowledge of what can be done with timber materials while we are designing with you.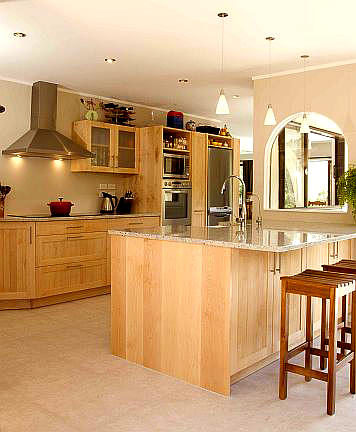 We can also create a design around special selections of timber we might have in stock just waiting for YOU. We will bring its beauty to the fore and involve you in the process.
Alternatively, if you already have plans drawn up, we can quote from these. Please visit us first to choose door styles, bench tops, materials and details. In your quote we can show price differences for different options of doors, tops, etc.